Music is a profoundly powerful thing. It has the ability to heal and ease pain and help us get through the most challenging of times. Music is real food for the soul, and it is the most wonderful gift from God.
Sometimes we need a little encouragement in our lives, and music can give us that and uplift us when things aren't going how we'd like them to.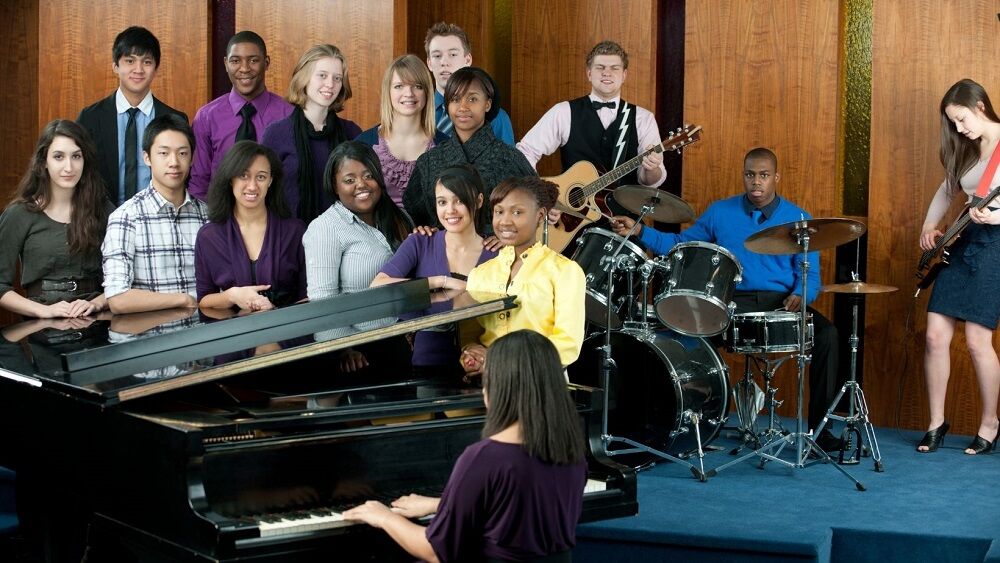 Music has the power to soothe and calm us. In 1 Samuel 16:14-23, we can see an example of music's soothing power. Here we see Saul was being tormented by a distressing spirit of the Lord. The only thing Saul found that would bring him peace was playing his harp.  
Music is still very much used to help us during distressing times. There is no better treatment than music for this. It has the ability to change our mood, cheer us up, relax us, and rejuvenate us. 
Music is universally important to humans. It is popular across the globe for good reason. Though any kind of music has a profound cathartic effect on people, for Christians, Christian music can take this effect to a whole new level. 
Christian music has powerfully encouraging lyrics, based on hope in Jesus, love, and His faithfulness. It can remind us of assured promises of Him being with us through any trials we may face. Music brings us closer to God.  
With this profound uplifting power of music in mind, we have compiled a list of 14 of the most inspiring and uplifting Christian songs that we hope will help you through any hard times you might be going through.
We hope these songs will provide you with comfort and encouragement when you need it most. 
"Let the word of Christ dwell in you richly in all wisdom, teaching and admonishing one another in psalms, and hymns and spiritual songs, singing with grace in your hearts to the Lord" – Colossians 3:16 
1. Audrey Assad – Carry Me
(https://www.youtube.com/watch?v=EcESRakp1UM)
"Fear is a current we all get caught in
And in its motion faith can be so hard to find
And we all falter 'cause we're all broken
We're all just trying to turn the shadows into light but
You get glory in the midst of this
And You're walking with me
And you say I am blessed because of this
So, I choose to believe
As I carry this cross, You'll carry me" – Audrey Assad 
This beautifully inspiring song is incredibly uplifting and its power will help you through even the most difficult trials. Audrey Assad's beautiful voice is so emotive and it really speaks to the soul.  
This song features lyrics that are an inspiring conversation filled with truth and reminders of God's promises. It is the perfect reminder that through faith in Jesus we can overcome whatever may come our way in life. 
2. Elevation Worship – Do It Again
(https://www.youtube.com/watch?v=ZOBIPb-6PTc)
"Your promise still stands
Great is Your faithfulness, faithfulness
I'm still in Your hands
This is my confidence
You've never failed me yet
I know the night won't last
Your word will come to pass
My heart will sing Your praise again
Jesus, You're still enough
Keep me within Your love, oh
My heart will sing Your praise again
(Oh, yes, it will)" – Elevation Worship 
This is one of those songs that you can listen to and feel as though it was written for you. These moving lyrics are both relatable and inspirational. The words explore ideas of giving yourself to God and having faith that He will remain with you throughout life and never let you down.  
When times get rough, this song will act as a reminder to you that no matter what you're going through, you are loved eternally. Keep the love of Jesus in your heart and sing His praise, and you can overcome anything. 
3. Laura Story – Blessings 
(https://www.youtube.com/watch?v=0xRNrnh__SE)
"We pray for blessings
We pray for peace
Comfort for family, protection while we sleep
We pray for healing, for prosperity
We pray for Your mighty hand to ease our suffering
All the while, You hear each spoken need
Yet love is way too much to give us lesser things
'Cause what if your blessings come through raindrops
What if Your healing comes through tears
What if a thousand sleepless nights are what it takes to know You're near
What if trials of this life are Your mercies in disguise" – Laura Story
This beautiful song is precisely about those hard times that we all face from time to time. This song reminds us that even in the darkest times, there is hope in Jesus.
This song is incredibly emotive and cathartic, and it will provide you with a sense of hope, peace, and solace. The idea of the trials life being God's mercies in disguise is so profound and beautiful. 
4. Kristene DiMarco & Bethel Music – It Is Well
(https://www.youtube.com/watch?v=YNqo4Un2uZI)
"Grander earth has quaked before
Moved by the sound of His voice
Seas that are shaken and stirred
Can be calmed and broken for my regard
And through it all, through it all
My eyes are on You
And through it all, through it all
It is well
And through it all, through it all
My eyes are on You
And it is well with me" – Kristene DiMarco 
This beautiful song has such a delicate and peaceful melody to it. Its thoughtful lyrics are about maintaining faith in God through the trials that face us in life. It serves as a reminder of the power of our Lord which gives us the strength to overcome any challenge that may come our way.
The powerful sentiment of this song should bring you comfort that as long as you focus on Jesus and hold his faith within your heart, everything will be okay no matter what. He has the power to command oceans and move mountains, therefore there is no challenge too great for us to overcome.  
5. Horatio Spafford – It Is Well with My Soul
(https://www.youtube.com/watch?v=FexGqNDBK3g)
"When peace like a river attendeth my way
When sorrows like sea billows roll
Whatever my lot, Thou hast taught me to say
It is well, it is well with my soul
It is well (it is well)
With my soul (with my soul)
It is well, it is well with my soul" – Horatio Spafford
This a capella version of this classic hymn is so stunning. There's just something about the human voice when sung as part of a choir that is beautifully inspiring and emotive.  
This hymn is a reminder for us to accept whatever comes from the hand of the Lord. One should remember that nothing happens without the sovereign approval of God. This way, we will be comforted by this notion that there is a defined path for us all, and that we should have trust in God and His plan.
Though we will always face challenges, we must accept this and be grateful for the life that He has given us. 
There is an incredibly inspirational backstory to this beautiful hymn. The man who penned this hymn, Horatio Spafford, at the time he wrote it faced many challenges and sorrows.
He lost his fortune, his business, and his four daughters in a sea accident. During his sorrow and unspeakable pain, He said "it is well with my soul". This trust and unshakable faith in the Lord is so inspiring and encouraging in times of hardship. 
6. Unspoken – Solid Rock
(https://www.youtube.com/watch?v=FHrSCaRImTQ)
"Let me fail a thousand times if that is what I need
Let me lose these dreams of mine if I need to taste defeat
You walk me through the fire until I see the heart of your desire
You carry me
And through these dark and raging seas
Your grace has not abandoned me
And for these storms, I thank my God
For they drove me to the solid rock" – Unspoken 
This song is likely to reduce anyone to tears. This beautiful song is about the trials of life, the storms we face, and our dreams that may be broken. It is a reminder to us that all these challenges are necessary as God uses them to draw us closer to Him and shape us as people.
It helps us to remember that no matter what happens, the grace of God will never abandon us, and we must be thankful for Him. His love is eternal and his grace will always stay within us, whatever may come our way. We must not fear or withdraw from our trials as it will bring us closer to our Lord, Jesus.
We must draw our attention to all the good that God has given us and be thankful for His grace. 
7. Keith & Kristyn Getty – He Will Hold Me Fast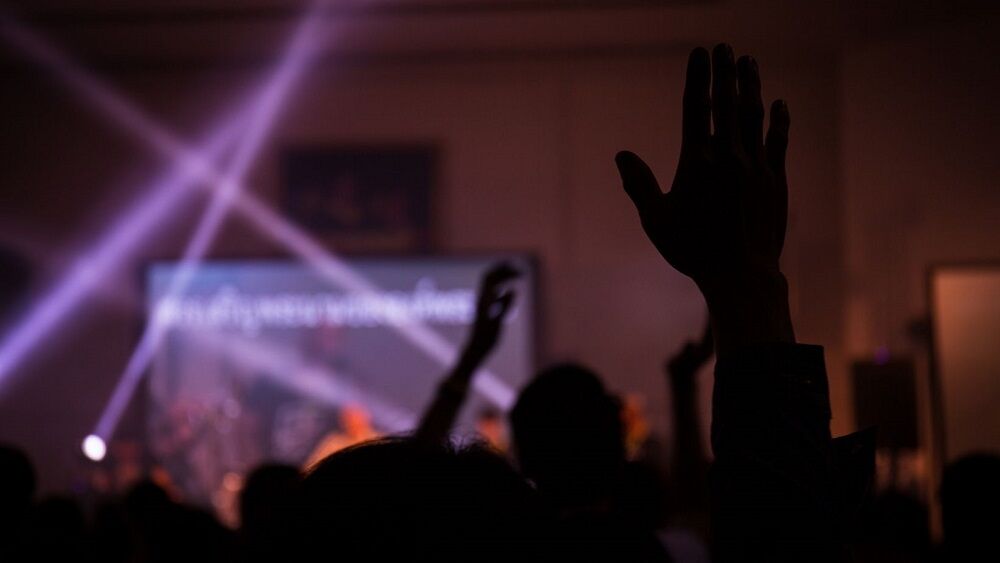 (https://www.youtube.com/watch?v=BsA_UPXnluw)
"Those He saves are His delight
Christ will hold me fast
Precious in His holy sight
He will hold me fast
He'll not let my soul be lost
His promises shall last
Bought by Him at such a cost
He will hold me fast" – Keith & Kristyn Getty
This beautiful, gentle, and comforting hymn is the perfect antidote to your fears and doubts when times get tough. The music itself is simply beautiful, and the lyrics are full of truth, grace, and hope. Hope is extraordinarily powerful and the hope given by Christ is powerful enough to overcome any tribulation one may face.  
Kristyn's voice in this recording is truly emotive and beautiful. It's needless to say that her performance here is stunning and empowering. This song is a perfect reminder of our Savior's love and grace that is real, everlasting, and everpresent. 
8. Thomas Chisholm – Great Is Thy Faithfulness
(https://www.youtube.com/watch?v=2eQ1oal44wU)
"Pardon for sin and a peace that endureth
Thine own dear presence to cheer and to guide
Strength for today and bright hope for tomorrow
Blessings all mine with 10,000 beside
Great is Thy faithfulness
Great is Thy faithfulness
Morning by morning new mercies I see
All I have needed Thy hand hath provided
Great is Thy faithfulness
Great is Thy faithfulness
Great is Thy faithfulness, Lord, unto me" – Thomas Chisholm 
This hymn is a beautiful reminder of God's faithfulness, His everlasting mercies, and His loving-kindness. Sometimes, it can be so hard to remember one's faith, and when doubts begin to set in, hymns such as this one are a good place to turn to in such times.
God provides for us in all-encompassing ways before we even realize what we need. Sometimes we need a little encouragement in our lives, and powerful, uplifting songs such as Great Is Thy Faithfulness is a way to regain our faith and hope in our Savior.  
There is a beautiful line in the song "Strength for today, and bright hope for tomorrow". This exemplifies the hope and everlasting peace that our Lord provides us, whilst giving us the strength we need to overcome all the obstacles in our lives.  
9. Michael W Smith – Surrounded (Fight My Battles)
(https://www.youtube.com/watch?v=YBl84oZxnJ4)
"It may look like I'm surrounded
But I'm surrounded by You
This is how I fight my battles
This is how I fight my battles" – Michael W Smith 
This song is truly uplifting, empowering, and inspirational. Despite its simplicity, as it has only two lines of lyrics, the way the music slowly builds is tremendously emotive and encouraging.  
This song is reminiscent of how in 2 Kings 6:1-23, a Syrian king sent his army to capture the prophet Elisha, and when Elisha's servant saw the Syrian army outside, he was afraid. Elisha told his servant to have no fear, then he asked God to open his servant's eyes to see.
When Elisha's servant reopened his eyes, he saw an army of angels that were surrounding Elisha.  
10. Kari Jobe – I Am Not Alone 
(https://www.youtube.com/watch?v=bfveawSAHJA)
"When I walk through deep waters
I know that You will be with me
When I'm standing in the fire
I will not be overcome
Through the valley of the shadow
I will not fear
I am not alone
I am not alone
You will go before me
You will never leave me" – Kari Jobe 
This beautiful song will provide hope and comfort to you in the toughest of times. Kari Jobe's voice is simply beautiful and her instrumental accompaniment complements her singing so well.
This is a song that will remain with you and you may find yourself singing it in those times where you need comfort and a little reminder of our Lord's everlasting love.  
This song is so powerful and inspirational, and it will conjure feelings of love and hope whenever you listen to it. Sometimes you need a little encouragement to carry on and overcome the obstacles that lie ahead, and this is what is talked about in the lyrics to this song. It reminds us that whatever we may be going through, He is always with us, guiding us in times of need. 
11. Hillary Scott & The Scott Family – Thy Will
(https://www.youtube.com/watch?v=Dp4WC_YZAuw)
"I know you see me
I know you hear me, Lord
Your plans are for me
Goodness you have in store
I know you hear me
I know you see me, Lord
Your plans are for me
Good news you have in store
So, thy will be done
Thy will be done
Thy will be done
Like a child on my knees, all that comes to me is
Thy will be done" – Hillary Scott 
This beautiful song by Hillary Scott accompanied by her family is truly inspirational and the lyrics are very relatable. All of our lives have some degree of tragedy and challenges that are so difficult to overcome.
The lyrics in this song may resonate with you if you're a person of faith, as the narrator in this song is questioning God and pleading with Him for an explanation for all the difficulties she has to face in her life. The song is about learning acceptance to the tragedies we face knowing that God has a plan for us, no matter what happens.  
Hillary Scott wrote this song after experiencing the tragic loss of her baby. When one encounters such a tragic and painful experience, it is normal to question God and cry out for answers to why this has happened to you. Songs like Thy Will are a reminder that God does have a plan for us, and we live to serve Him, not the other way around.
Much like our Lord Jesus did in Gethsemane, one can pray to God to be out of a situation, but God will nevertheless have his way; "His will be done". Just as God had plans and goodness for Jesus through the cross, so does He for us and the trials we face throughout our lives.  
12. Tye Tribbett – He Turned It
(https://www.youtube.com/watch?v=kOa10F8YkgI)
"Yes there were times in my life
When I thought I would never make it
I almost went down
I was out for the count I was through
But it was then when I thought it would end
That I stood up again
What hell had for evil God turned it around for my good
The devil thought he (had me)
Thought that my life was (over)
He thought by now I'd (give up)
He thought I had no (more)
But that's when someone (greater)
Stepped in my (situation)
My morning has now begun (because)
He turned it! (He turned it!)" – Tye Tribbett
This is such an uplifting and inspirational song by Tye Tribbett. This song is about sometimes we feel down and out, and at our lowest point sometimes we feel like we'll never be able to escape our situation. This song, however, is about how maintaining faith through these difficult and challenging moments will eventually lead us to the path of redemption. If you believe that God will turn your situation around, then it can happen for you.  
The second part of this song is very upbeat, happy, and danceable. This happiness in praising our Lord is so infectious and is enough to fill any believer's heart with joy.  
13. Ryan Stevenson feat. Gabereal – Eye of the Storm 
(https://www.youtube.com/watch?v=lYy1f6VjDHU) 
"In the eye of the storm
You remain in control
And in the middle of the war
You guard my soul
You alone are the anchor
When my sails are torn
Your love surrounds me
In the eye of the storm
When the solid ground is falling out from underneath my feet
Between the black skies and my red eyes, I can barely see
When I realize I've been sold out by my friends and my family
I can feel the rain reminding me" – Ryan Stevenson 
This song is a powerful reminder that the love of God remains with us throughout the difficulties of our lives. In times when things seem chaotic or uncertain, one can begin to lose faith and hope for the future, but songs such as this bring our focus back to the Lord and His plan for our lives.  
This song is super catchy and it is sure to stay with you and come to mind in those times when you really do feel like you're in the eye of a storm and need to remember that God is in control no matter what.  
14. MercyMe – Even If 
(https://www.youtube.com/watch?v=B6fA35Ved-Y)
"They say sometimes you win some
Sometimes you lose some
And right now, right now I'm losing bad
I've stood on this stage night after night
Reminding the broken it'll be alright
But right now, oh right now I just can't
It's easy to sing
When there's nothing to bring me down
But what will I say
When I'm held to the flame
Like I am right now
I know You're able and I know You can
Save through the fire with Your mighty hand
But even if You don't
My hope is You alone" – MercyMe 
This powerful song is one of our favorites. It's so relatable despite how the lyrics are about the narrator's own personal experience. It just goes to show that we all go through times of trouble and heartache, and we need to have a little faith in our Lord to have the strength to move past these trials and overcome them.  
To Conclude…
This is our list of our 14 favorite Christian songs to listen to when times are tough. The power of music and faith in our Lord is all we need to get through even the toughest of times.
Sometimes all we need is a little encouragement and a reminder that God has a plan for us, and no matter what happens, we must carry His love and grace in our hearts.